ALWAYS SMILES DENTAL
The dentists and staff at Always Smiles Dental are the friendliest, happiest and patient people you can possibly meet. They are here because they care, and it's not just a job to them. The latest technology combined with the latest knowledge ensures that the dentist is able to achieve the best possible result for the patient.
AON Australia
At Aon Bankstown, they take a fresh approach to insurance broking and risk advice. Aon focuses on drawing on their local knowledge and industry expertise, and invests time getting to know you and your business. "Only when we truly understand what matters to you, can we become your trusted advisor."
– Aon Bankstown
Black Jade Tattoo
Black Jade is a world class tattoo studio providing custom quality tattoos tailored to the individual. Black Jade's professional artist's hosts a wide range of styles in a friendly and hygienic environment. We specialise in custom; Oriental, Japanese, Black and Grey Realism, Neo-Traditional tattoos and many more. Open 7 days a week, consultations are free, walk-ins are welcomed, bookings are recommended.
COCO NAIL BAR
Coco Nail Bar offers a unique nail salon experience with a focus on quality of service in a friendly, safe and hygienic environment. They are committed on providing their clients with only the best nail and beauty products that the industry has to offer. We invite you to try their exceptional services and experience for yourself what sets their salon apart from the rest.
FITNESS HOUSE LADIES GYM
Fitness House Ladies is Bankstown's biggest Ladies Only Gym. It features over hundreds of pieces of state of the art cardio, strength and functional training equipment. You can be sure to have an amazing and comfortable experience.
LILY J HAIR SALON
Looking for a trendy hair salon? Lily J. is a modern hair salon bringing professional hairdressers who are very talented and skilled. Men's and women's cuts, styling, colouring, perming, straightening and much more is at your service when visiting Lily J. hair salon. Walk-ins welcomed but appointments are recommended.
Montessori Academy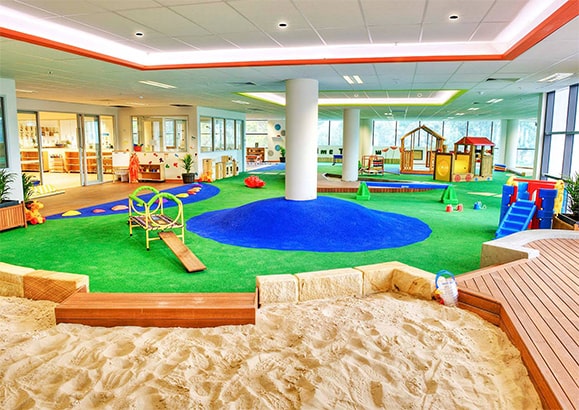 Montessori Academy is the leading and largest provider of Montessori childcare in Australia. Established in 2001, our mission is to provide excellence in early childhood education.They do this by providing our students with an exceptional learning experience that encourages curiosity, discovery, and the development of their natural talents and abilities.
Settlement Services international
Settlement Services International (SSI) is a leading not-for-profit organisation providing a range of services in the areas of humanitarian settlement, accommodation, asylum seeker assistance, foster care and disability support in NSW. Formed in 2000, SSI is also the state-wide umbrella organisation for 11 Migrant Resource Centres and Multicultural Services across NSW.